Hilo Shopping
Shopping in Hilo is like snorkeling in its ocean – you never know what you'll find. There is stunning apparel so vibrant that your loved ones will never lose you at a party or a ball game again! Uncover hand-crafted ukuleles to strum away winter nights as you wallow in the warm memories of your island days. Find fruits and delicacies so tongue-tinglingly delicious that your taste buds will party and beg for more.
If you seek originality and inspiration, let Hilo be your guide and find gifts to be cherished and keepsakes to treasure.
'Imiloa Bank of Hawaii Museum Store
Don't leave 'Imiloa without a visit to the Museum Store, located in the center's Atrium. Items from the store will keep alive the 'Imiloa experience.
808 Sweet Shack
808 Sweet Shack offers delicious pies, cakes, and cookies in the Historic S. Hata building!
Banyan Gallery
Featuring gourds and art work by Island artist Jelena Clay as well as many other Big Island artists.
Basically Books
A family-owned independent bookstore located across from Ben Franklin at 334 Kilauea Ave.
Big Island BookBuyers
BookBuyers is a great source for gently used and out of print used books and DVDs.
Hakalau Farmers Market and FoodShare
A friendly, inviting and lively market between Hilo and Honaka'a.
Hawaiian Ukulele & Guitar
Hawaiian Ukulele and Guitar is a ukulele and guitar shop for everyone, from the most seasoned musician to the youngest beginner.
High Fire Hawaii Gallery and Studios
High Fire Hawaii Gallery and Studios, located at the corner of Kilauea and Ponahawaii, produce and represent the best of Hawaii Island Artists.
Hilo Farmers Market
The Hilo Farmers Market is a must-see experience when you are on the Big Island.
KTA Super Stores
One stop shopping for all your needs… and a variety of island favorites!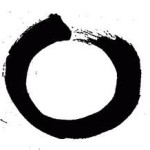 One Gallery
Over fifty Big Island Artists offer an impressive selection of original and affordable island inspired art.
Puna Chocolate Company Cafe and Parlor
So many kinds of chocolate treats.  Chocolate bars, barks, truffles, turtles, drinks.
Prince Kuhio Plaza
Prince Kuhio Plaza is the Big Island's largest enclosed shopping center featuring a variety of great department stores and unique specialty shops.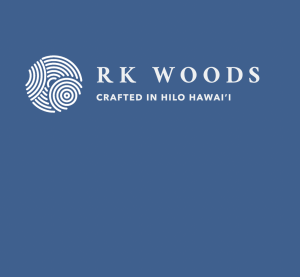 RK Woods Gallery
Ray Kobayashi, owner of RK Woods and RK Builders, is a building contractor extraordinaire and a master craftsman who oversees other excellent wood artists.
Still Life Books
Whether you're looking for a good vacation read or are researching some place, person, event, or artistry, Still Life Books is the place.