Nā Mo'o Ka'ao o Hilo Nei: Tales of Hilo at Lyman Museum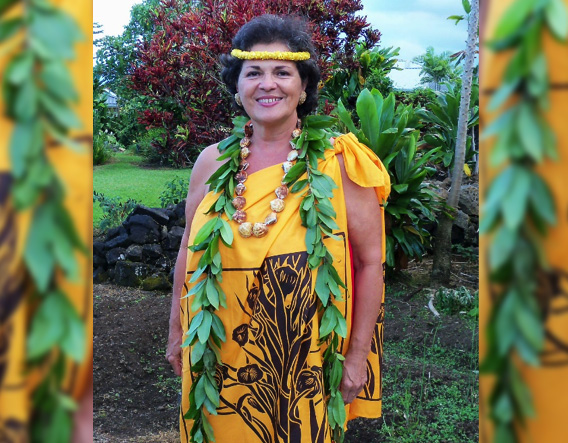 Join Jackie Pualani Johnson at the Lyman Museum on Monday, July 16, 2018 from 7:00-8:30 PM and Saturday, July 21, 2018 from 3:00-4:30 PM (for keiki) as she presents  Nā Mo'o Ka'ao o Hilo Nei: Tales of Hilo! 
The lore of Hilo includes mythological heroes facing troublesome creatures, a savvy goddess who saves her people from famine, and cross-island links to powerful deities residing just out of reach, in lava-strewn terrain.
Join Jackie Pualani Johnson as she travels the Wailuku River and scales Hāla'i Hill in storytelling fashion, bringing to life colorful ancients whose antics and craftiness paint a landscape of Hilo-one, near the sea; Hilo-Hanakahi, toward Keaukaha; and Hilo-pali-kū, east of the river.  This performance is a preview of a storytelling video that will be part of the Museum's new Island Heritage Gallery!
Monday evening's performance presents storytelling for the usual Saigo Series audience.  Saturday afternoon's eventis specially designed for keiki, who will listen to the stories and participate in creative drama activities linked to the action and characters in the tales.  Limited seating on chairs will be available for parents, while keiki will sit and move about on the carpeted floor.
Free to Lyman Museum members; $3 nonmembers. 
Doors open at 6:30 p.m. for evening public programs.  Limited seating; first come, first seated.  Additional parking next door at Hilo Union School.