Lyman Museum: Pride and Prejudice on Kaua'i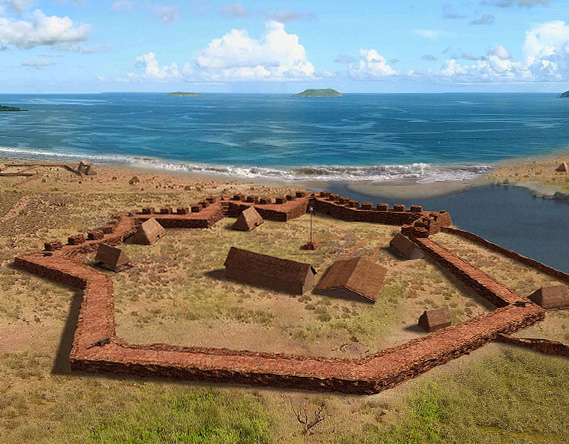 An international controversy is brewing over the proposed renaming of the Russian Fort Elizabeth State Historical Park on Kaua'i, to "Pā'ula'ula/Fort Elizabeth." The fort was built by Hawaiians as part of King Kaumuali'i's residential compound in 1816-17, when the King was allied with Dr. George Anton Schäffer of the Russian-American Company (RAC).
For less than a year the RAC held a sandalwood monopoly on Kaua'i while Kaumuali'i swore allegiance to Russian Emperor Alexander I. Schäffer provided designs for the fort and named it Fort Elizabeth after Alexander's wife—but it was occupied by Kaumuali'i, never by Russians, and then used for 50 years by the Hawaiian monarchy, whose Hawaiian soldiers called it Pā'ula'ula.
UH-Hilo's Dr. Peter Mills, who has written a book on this subject, explains the ongoing controversy that has prompted the Russian Ambassador to the U.S., and thousands of Russians and Russian-Americans, to protest the proposed renaming of this historic site on Kaua'i. Learn more about it on either of two occasions: Monday evening, March 4, 7:00 to 8:30 p.m. or Tuesday afternoon, March 5, 3:00 to 4:30 p.m.