Hawaiian Cultural Celebration Supporting Downtown Hilo – May 2021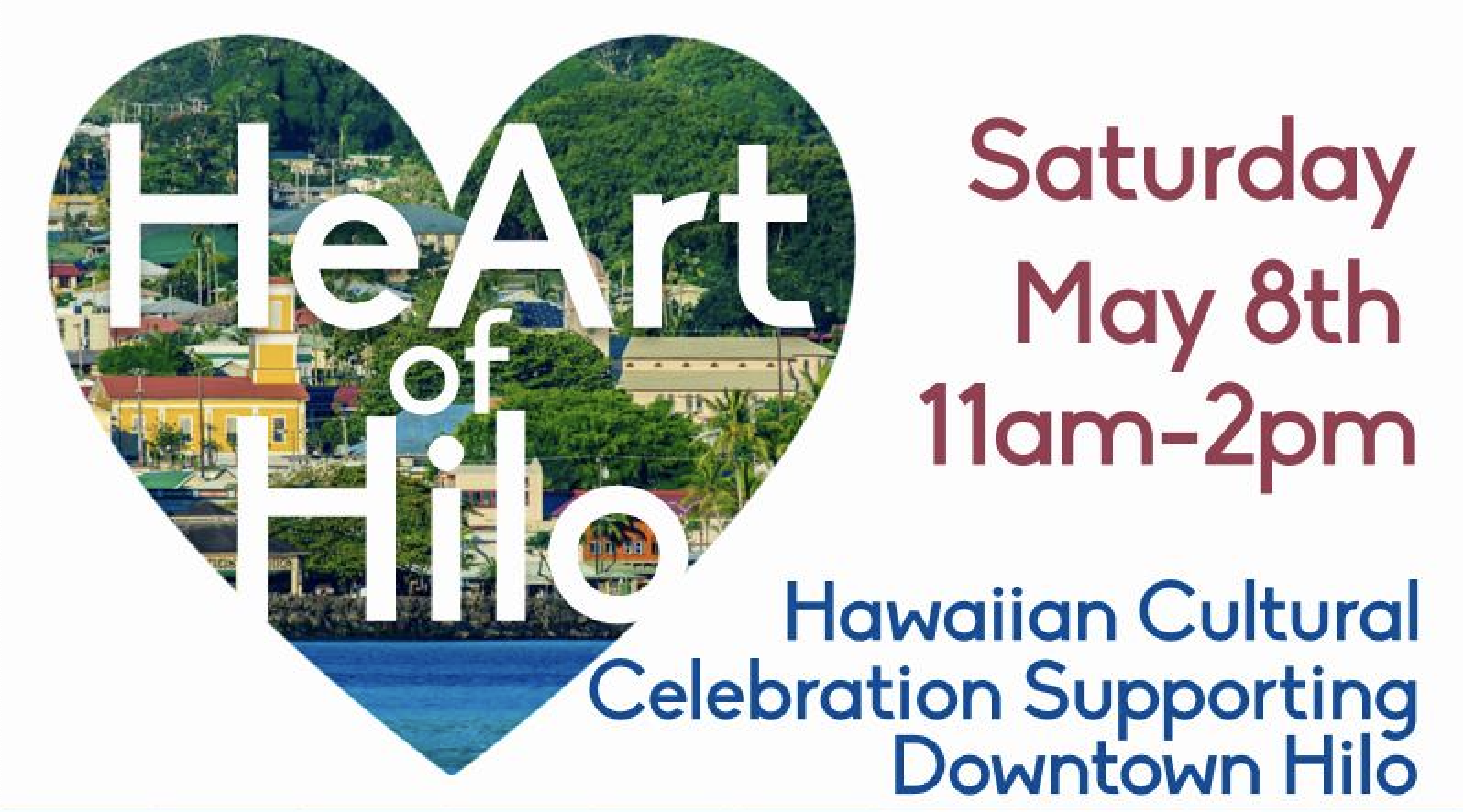 Join on Saturday, May 8th, 2021 from 11am – 2pm for a Hawaiian Cultural Celebration supporting Downtown Hilo and presented by Downtown Hilo Improvement Association and Destination Hilo.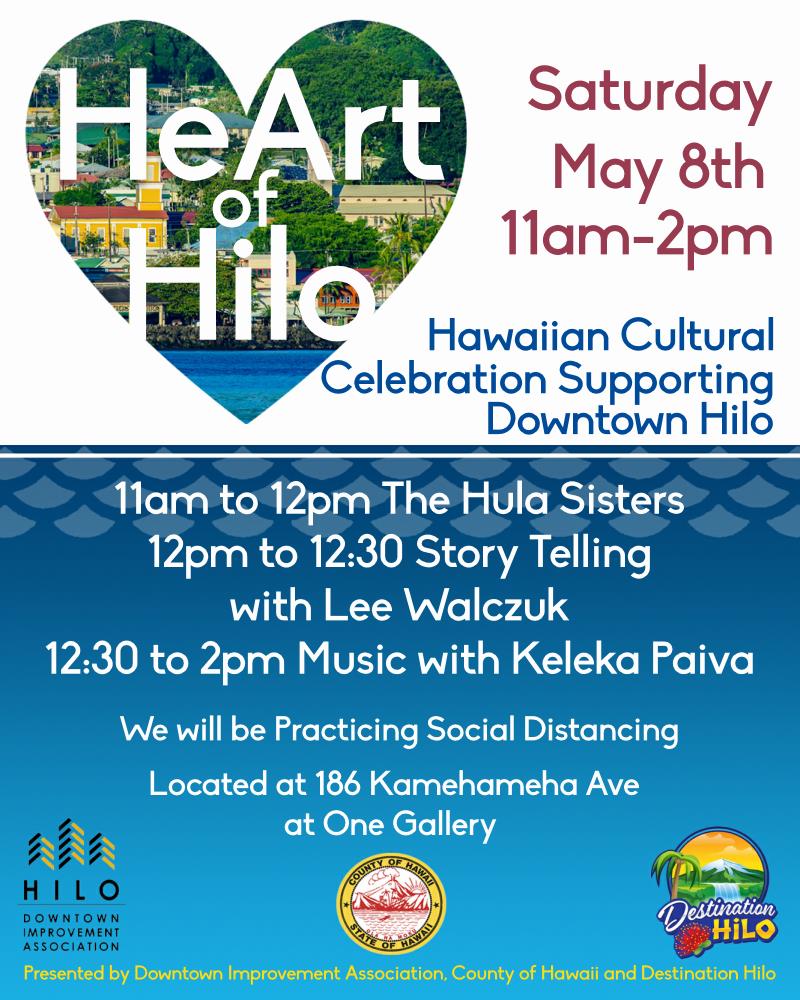 We will have the Hula Sisters from 11am to 12pm, story telling (haʻi ōlelo) from 12pm to 12:30pm with Lee Walczuk and music with Keleka Paiwa from 12:30 to 2pm!
We will be practicing social distancing!
The event will be located at 186 Kameheamhea Ave at ONE GALLERY!