June 2017 Hilo Hula Tuesdays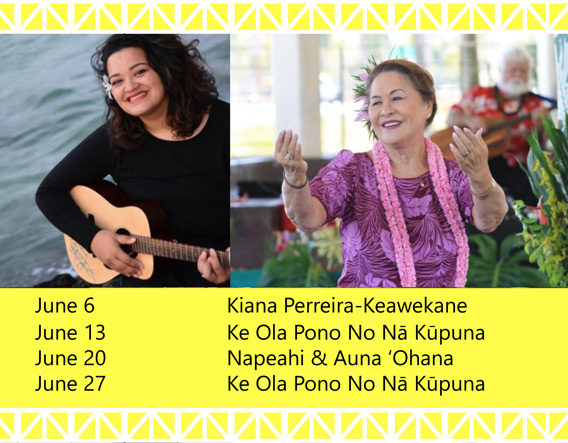 Join us at the Moʻoheau Bandstand for our weekly program – Hilo Hula Tuesdays – from 11AM – Noon every Tuesday!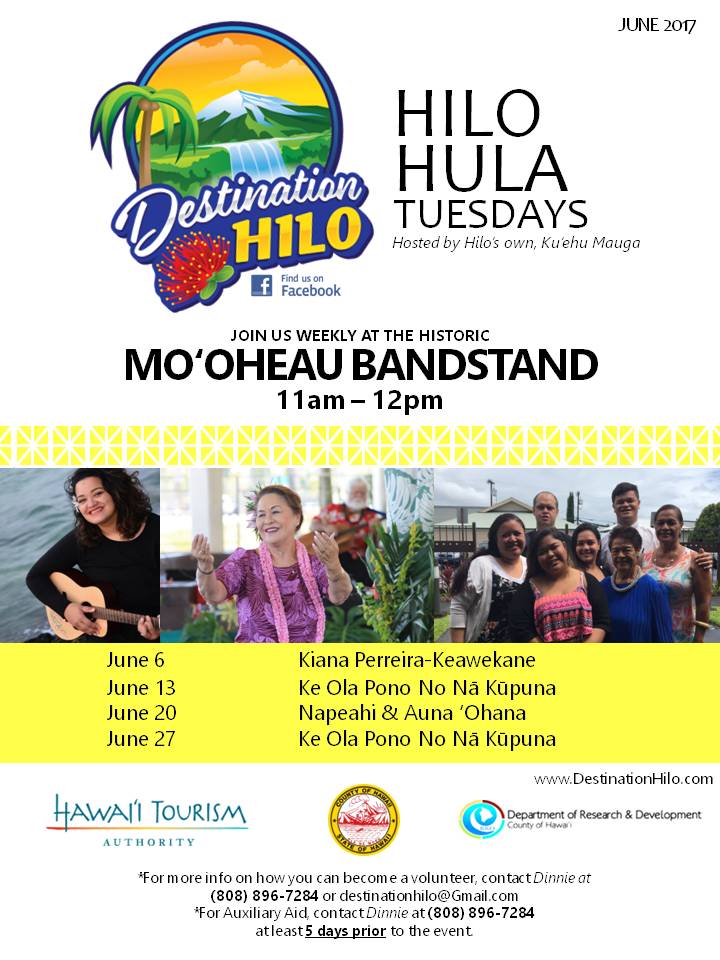 For the month of April 2017 weʻll have:
June 6 – Kiana Perreira-Keawekane
June 13 – Ke Ola Pono No Nā Kūpuna
June 20 – Napeahi & Auna ʻOhana
May 30 –  Ke Ola Pono No Nā Kūpuna
Mahalo to the County of Hawaii, Hawaii Tourism Authority and the County of Hawaii Department of Research and Development for their ongoing support!
For more information on how you can become a volunteer, contact Dinnie – 808.896.7284 OR click here to email her!