Downtown Spotlight: : Christy Leina'ala Lassiter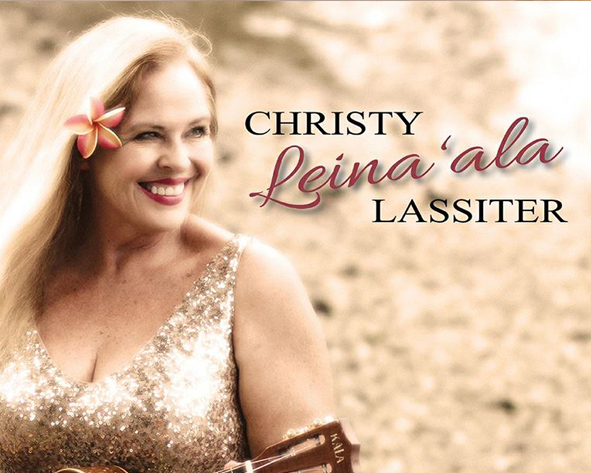 (Guest Interview by Ola Jenkins)
What a pleasure to be sitting on a park bench under the shade of an ironwood tree at Queen Lili'uokalani Park. A nice meeting place on such a beautiful day in Hilo nei, too. And what a wonderful treat when your reason in being there is to get to know someone a little better than you knew before.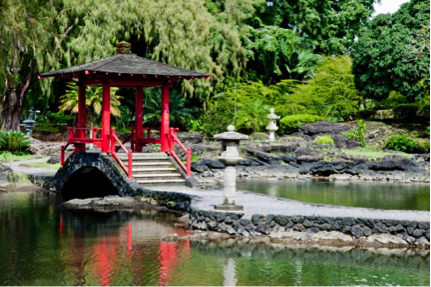 Prior to meeting up with Christy Leina'ala Lassiter, I knew a few things about her beforehand that comes from growing up in this town and knowing people's family and history. Her father was a pilot and her mother, Pudding, was well known for being an integral part of the horses and pa'u rider units during the Merrie Monarch Festivals. I knew Christy did photography. Sharpening her skills while living in Waimea, her subjects centered on weddings, rodeo and pa'u riders. She had worked together with Aunty Diana (Aki) in an infant and toddler program for native Hawaiian families.
I knew her sister, Keala, long before I formally met Christy. Keala and I paddled together for Puna Canoe Club—she steered our crew and we medaled many regatta races together. I frequented Keala's shop when she owned Hilo Bay Paddler located on Furneaux Lane in Downtown Hilo. You could get all the best paddling gear and beach wear in there.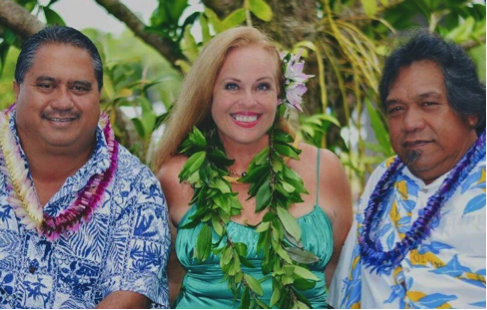 The most reflective memory that I have of Christy, is that she won the title of Miss Aloha Hawai'i and represented Hilo in the 1981 Miss Hawai'i Scholarship Pageant. What an amazing accomplishment to have on a girl's portfolio. So how did a beauty queen transform herself into one of our community's known entertainers in Hawaiian music today? Well…I came to learn that answer while sitting on that park bench with her.
What I've learned:
Christy knew that she was born to be an entertainer since she was a little girl. She was surrounded by all kinds of music, but especially Hawaiian music.
Lassiter said,
"My grandmother threw fabulous parties at her Hilo hale and after everyone had wined and dined they would gather around her piano and sing and dance hula. It all started in Nana's parlor. My sister composed this song called Hale Alani Swing that talks about my grandmother. She was the greatest little hostess. She loved to hula and loved life."
After her career in photography was settling, Christy decided she wanted to get into music and so she pursued it seriously. Little by little, she'd have one door open and another offer to sing here and there. More doors and more windows opened for her.
She also credits other musicians, like Boonda Kapeliela, who've either shown her by example or took her under their wing as well as all the table jams and parties that she played at to hone her craft. Christy just recently did her 1,000th show (hours) in the community for a long-time contract. That's longevity. That's becoming known in the community that she loves!

Another thing I saw immediately whether Christy is onstage or engaging in conversation….she is a master story-teller and consummate charmer.
She always has a little mo'olelo (story) to share on everything. Some of them are rooted to her surroundings, her daily happenings (what it takes to wake up in the morning was a funny anecdote I'll not forget) or her family life. When she's performing, it's a focal prelude in what's to come or a way to connect to her audience by sharing part of her life and soul with them.
As a story-teller, it makes you look beyond the surface of her God-given beauty and inherited genetics. You see someone who has been an observer of the life around her here in Hawai'i nei. And she recalls every moment and piece of history so eloquently and flawlessly. You can catch Christy in gigs around the island at the Hilo airport or hotels on the West side. And if you're lucky, you'll see her as a beloved return guest at one of our own Hilo Hula Tuesdays show. Much aloha and success to this island home girl.
You can get in touch with and follow Christy Leina'ala Lassiter on Facebook.