East Hawaii Cultural Center Celebrates 50 Years!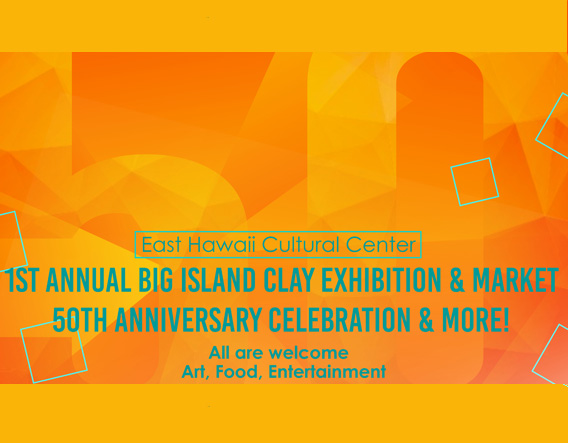 Destination Hilo is participating with East Hawaii Cultural Center in celebrating their 50th Anniversary on Saturday, December 2, 2017!
There will be entertainment and exhibits beginning at 10:30 a.m!
We will provide the music, hula, and a Hawaiian cultural workshop from 1:15 – 3:00 p.m.
Hereʻs what you can expect for music:
10:30 – Sarah's Children's Chorus
10:45 – Children's ballet
(11:30-12:30 Break to set up sound system)
12:45 – Center Stage: Hip Hop with Jr.
1:15 – Russell Mauga: music and hula
2:15 – KULEANA with Micah De Aguiar and Paul Kamoku, Sr.: music and hula
3:05 – 4 – Hilo Community Players
For more information on the First Annual Big Island Clay Exhibition, click here!
We hope to see you there!