Pacific Tsunami Museum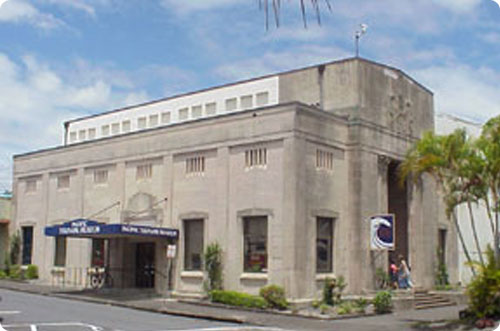 130 Kamehameha Ave, Hilo (along Hilo's Bayfront)
(808)935-0926
Tuesday – Saturday: 10:00 AM to 4:00 PM
Experience Hilo's tsunami history. Science of tsunamis.  Historical information, survivor stories, photos and displays, such as the wave machine.
Museum Discount Pass Special:
Special ADULT entry rate $6.00, discount valid for up to 2 adults with the Museum Discount Pass.  For more info:  http://tsunami.org/index/index.html
Reviews and Ratings:
Read reviews and ratings for Pacific Tsunami Museum on Google
Interactive Map:
A = Pacific Tsunami Museum
Next Museum: NOAA's Mokupapapa Discovery Center for Hawaii's Remote Coral Reefs (B)
Ready to buy your Museum Discount Pass?