Hilo Sharkʻs Farm Tours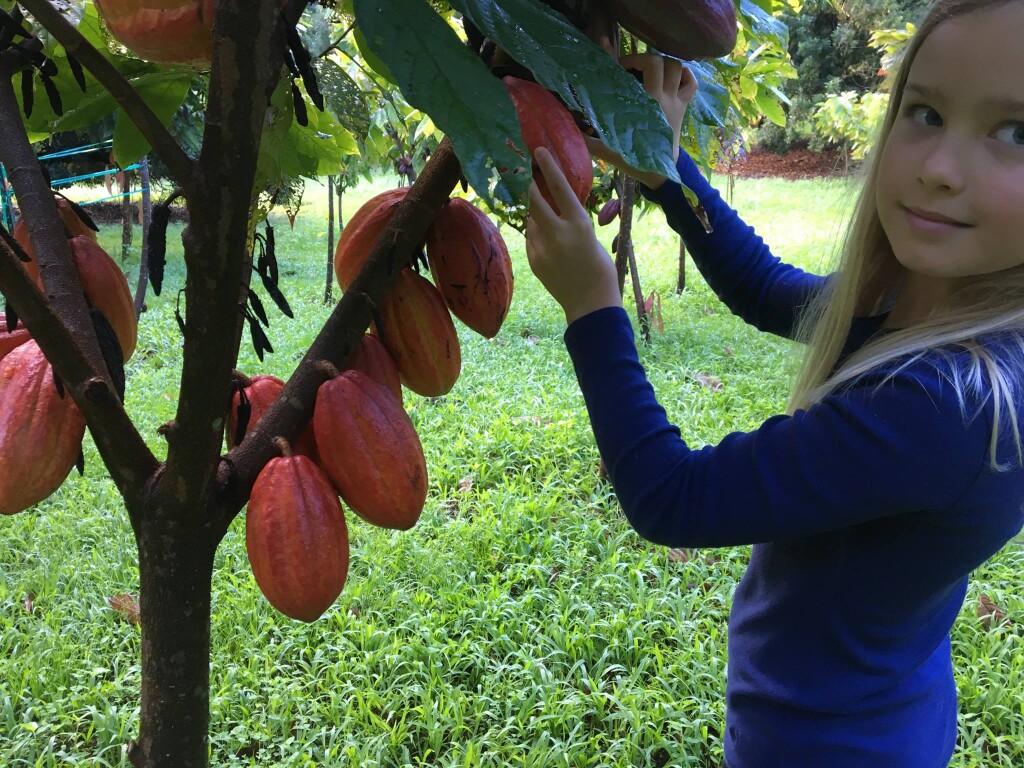 Farmer Tom Sharkey has been growing cacao, coffee, and vanilla at his farm on the Big Island's Hamakua Coast for 25 years.
He is committed to promoting these crops and mentoring new farmers. His focus is also on Agri-Tourism, educating visitors on how Hawaiian cacao (chocolate), coffee, and vanilla are grown, pollinated, harvested, fermented, cured and processed.
Visitors to Sharkey's working plantation will tour the orchards and greenhouse and learn the process of bean-to bar chocolate making in a hands-on experience.