Hawaii Plantation Museum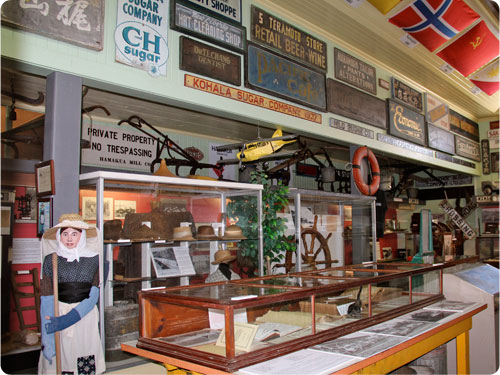 27-246 Old Mamalaloha Highway
Pāpa'ikou, HI 96781
(808) 443-7679
Open Tuesdays through Saturdaays from 10:00 AM to 3:p00 PM
Located in the historic plantation town of Pāpa'ikou on the Hāmākua coast; the Hawai'i Plantation Museum tells the story of the establishment of the sugar industry on the Big Island. The museum highlights how the sugar industry transformed business and gave rise to Hawai'i's multi-cultural heritage. Visit us today, and learn about this remarkable history.
Museum Discount Pass Special:
$1.00 discount off all entry fees. Geeneral admission: $7.00; Kama'aina: $5.00; Military: $4.00; Youth (6-17 years old): $2.00; Children (5 and under): free.
Reviews and Ratings:
No reviews yet. Visit the Hawaii Plantation Museum Facebook Page and become a fan.
Interactive Map:
A = Hawaii Plantation Museum
Next Museum: Laupahoehoe Train Museum (B)
Ready to buy your Museum Discount Pass?
Proceed to Checkout to add more passes or to complete your purchase.