Hawaii Museum of Contemporary Art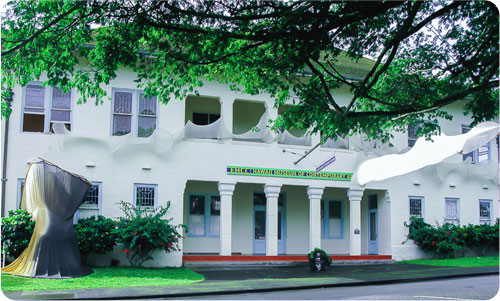 141 Kalakaua Street
Hilo, HI 96720
(808) 961-5711
Open: 10 a.m. – 4 p.m. Tuesday – Saturday and First Friday of the month: 5:30 – 8:30 p.m.
The Hawaii Museum of Contemporary Art ("HMOCA") exhibition galleries showcase local arts, culture, theater, special events as well as exhibitions from around the world. Although the museum has a small permanent collection of art by artists living in the state of Hawaii, its primary focus is on temporary exhibitions and arts education offerings to the public.
The museum is a short two block walk from Hilo's downtown Bayfront at the corner of Kalakaua and Kinoole Streets bordering historic Kalakaua Park.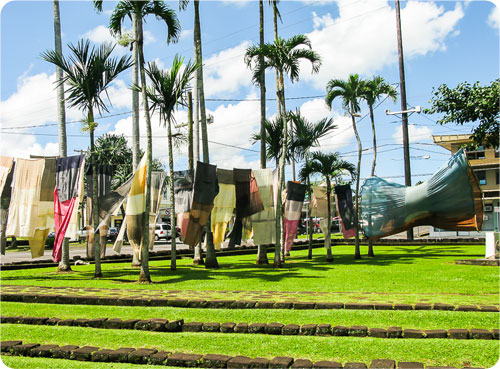 Please visit the museum's website www.ehcc.org and connect on Facebook at facebook.com/HawaiiMOCA to view the current calendar of events.
HMOCA regularly schedules classes and workshops for all age groups in printmaking, metal fabrication, animation, textile design, jewelry, yoga, theater and music classes with new listings all year long.
HMOCA offers cultural activities for the entire East side of the island and is the place to immerse yourself in the creative process while learning skills and techniques.
Inside our museum store you can find, jewelry, paintings, clothing, bags, sculpture all from our local artists.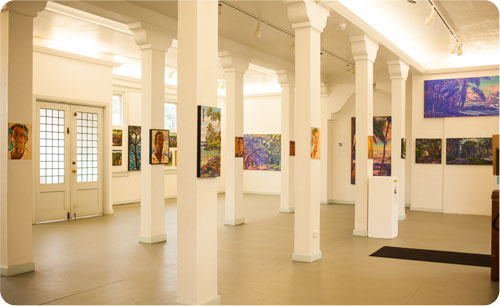 Museum Discount Pass Special:
Free admission for all ages.
Reviews and Ratings
No reviews available at this time.
Interactive Map:
A = Hawaii Museum of Contemporary Art
Next Museum: Lyman Museum & Mission House (B)
Ready to buy your Museum Discount Pass?