Anna Ranch Heritage Center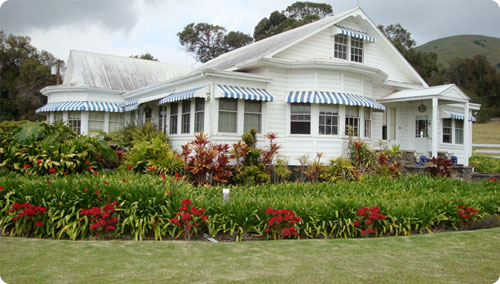 65-1480 Kawaihae Rd., Kamuela
(808)885-4426
Open Tuesday-Friday from 10:00 AM – 4:00 PM with guided tours at 10:00 AM and 1:00 PM.
Historic Home registered with the National Park Service, Anna Ranch Heritage Center tells the story of the remarkable Anna Leialoha Lindsey Perry-Fiske.  Cowgirl, jockey, pa`u rider, community leader, rancher, world traveler and humanitarian.  Self guided interpretive trail gives a cultural and traditional history of surrounding lands.  Talk story with onsite craftsmen, including a blacksmith and master saddle maker.
Museum Discount Pass Special:
Special ADULT entry rate of $10.00 for 2 adults. This is a special two for the price of one with the Museum Discount Pass. For more information: www.annaranch.org/anna_ranch/ranch-house-tours.html
Reviews and Ratings:
Read reviews and ratings for Anna Ranch Heritage Center on Google
Interactive Map:
A = Anna Ranch Heritage Center
Next Museum: Astronaut Ellison S Onizuka Space Center (B)
Ready to buy your Museum Discount Pass?