Imiloa Astronomy Center of Hawaii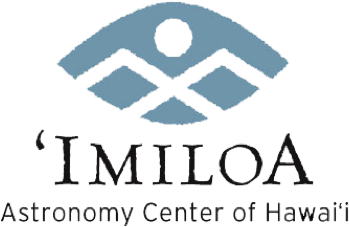 'Imiloa Astronomy Center is one of Hilo's popular attractions and is a gathering place that advances the integration of science and indigenous culture. The diverse exhibits, programs and events harness leading technologies, environmental resources, and cultural practitioners to engage children, families, and communities in exciting ways.
The Planetarum:
'Imiloa's digital full-dome planetarium system and 5.1 audio surround sound create a spectacular immersive audio-visual experience! Every presentation includes a live sky lecture featuring the sky as viewed from Maunakea. For programming information, please see our planetarium schedules.
Exhibits:
'Imiloa's exhibits are divided into two major areas: "Origins" and "Explorations." Within each area you will learn about Hawaiian and scientific beliefs, theories and practices related to Maunakea, the stars, and the world around us.
Native Garden:
'Imiloa Astronomy Center's award-winning landscape provides visitors with a glimpse into Hawaii's pristine, native ecosystem. Our native landscape is a living exhibit of endemic, indigenous, and Polynesian-introduced plants, or what is often called "canoe plants."
Admission Tickets (include exhibit hall and one planetarium show):
Non-residents of Hawaii
Adults and children ages 13 & over: $19
Children ages 5-12: $12
Children 4 and under: FREE
Extra Planetarium Show: $5 per adult/child
Contact and location information:
600 'Imiloa Place
Hilo, HI 96720
Phone: (808) 932-8901
Hours:
Currently Open Thursday – Sunday 9 a.m. to 4:30 p.m.
Map: