Mauka Makai Adventures
Come join us on an island adventure – Big Island style! Mauka Makai Adventures specializes in small group and private tours allowing you to explore Hawaii Island with your very own guide.
Experience the active Kilauea volcano in Hawaii Volcanoes National Park, explore black sand beaches and recent lava flows in East Hawaii, view beautiful waterfalls and lush valleys along the scenic northern coast, or sip farm fresh coffee on a historical Kona tour. Experience it all as we take you on an adventure from the mountain (MAUKA) to the sea (MAKAI).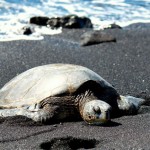 Mauka Makai Adventures is a local family owned and operated business. Our guides were born and raised on the Big Island and are eager to share much about the history, culture and environment of Hawaii Island. We radiate the aloha spirit and are eager to provide you with the Hawaiian adventure that you desire.
Please visit our website for more information or contact us to arrange a tour.
Mahalo and we look forward to hearing from you!
Contact Information:
Phone: (808) 640-7557
Email: info@maukamakaiadventures.com
Website: http://www.maukamakaiadventures.com