Harper Car & Truck Rental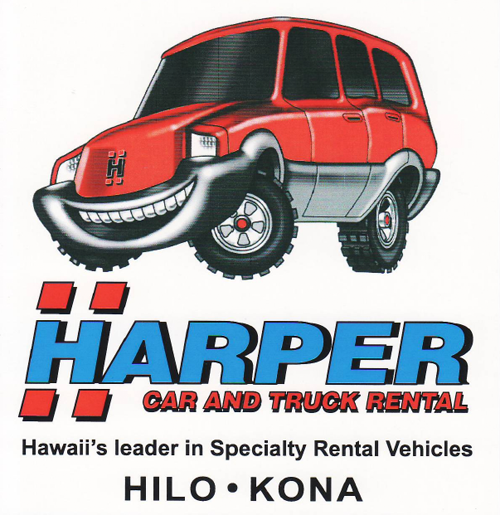 The only way to the top of Mauna Kea is with a 4-wheel-drive recreational vehicle from Harper Car & Truck Rental!
We've got:
Mini Trucks
Full-Size Trucks
Cargo Vans
4X4 Trucks & SUVs
7-15 Passenger Vans
Economy & Full Size Sedans
Full-Service Exciting Motorhomes!
For Your Convenience:
FREE Airport Pickup & Drop off!
Open 7 Days a Week!
Great Affordable Rates!
Long-Term Lease Rates!
For reservations & information, please call toll-free: 1-800-852-9993
On the Big Island, call direct: (808) 969-1478