Hawaiian EDventure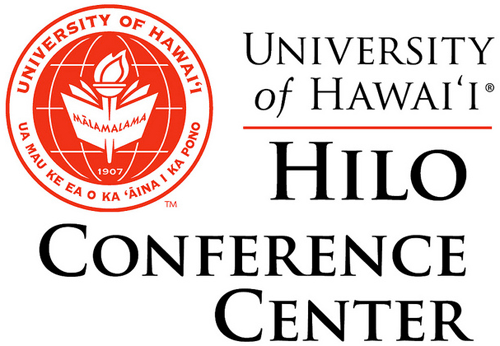 Hawaiian EDventure was created in 1990 by the University of Hawaii at Hilo Conference Center to provide & promote authentic, experiential educational travel programs and to perpetuate the Hawaiian culture & sustainable tourism through global networking. It offers more than 75 programs to help you discover the "Real" Hawaii and is located on the Big Island of Hawaii where 11 of the world's 13 climate zones can be found.
One of its goals is to "Keep it Hawaii," which means Hawaiian EDventure is committed to honor and perpetuate the Hawaiian culture by providing opportunities for visitors to experience authentic cultural activities and programs.
Program Highlights:
Hawaii's premier travel education program
Cross-cultural multilingual programs including Chinese, Korean and Japanese
Hawaiian EDventure is a cross-culture reality!
Coordinates programs for our friends from Japan, China and Korea
ESL Programs available
Utilizes the "greatest outdoor classroom in the world" i.e.: the unique environment and ecosystems of Hawai'i
Provides experiential, educational, environmental, cultural and recreational activities for ALL AGE GROUPS
Custom-designed programs to meet your specific needs
Meals, lodging, ground transportation and activity fees are included in the cost of the program
Awards and Recognition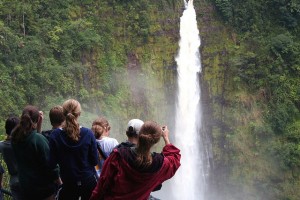 Honored by the Hawai'i Visitors and Convention Bureau:
1997 Kahili Award
1999 Kahili Award
1999 "Best of Show"
2002 Kahili Award
2002 "Best of Show"
2004 "Best of Show"
Contact Information:
Phone: (808) 974-7555
E-mail: HawaiianEDventure@gmail.com
Website: http://www.hawaiianedventure.com 
Map:
About the University of Hawaii Hilo Conference Center:
A message from Judith Fox-Goldstein, Administrative Director
"The Conference Center at the University of Hawaii at Hilo, known as the 'Hub of Pacific Rim Conferencing', also serves as a laboratory for testing and implementing innovative programs that integrate the needs and ideas of the academic, professional, high technology and human resource community."
Our History and Purpose:
The vision and support of both academic and entrepreneurial projects provided by Chancellor Kenneth Perrin and the University has allowed for the successful implementation of conferences at the University of Hawaii at Hilo and throughout the state, since 1990.
In 1996, the Center received international recognition for outstanding achievement in the field of "Event Management and Coordination." Recognized by the International Association of Collegiate Conferences, the Center's accomplishments were overwhelmingly supported by an international membership in excess of 1000 event organizers.
In addition to serving the University faculty community, who are interested in bringing professional research oriented conferences to the University of Hawaii at Hilo, our Conference Center also encourages and welcomes local business, professional, and cultural societies to think about the University of Hawaii at Hilo and its potential for coordinating local and mainland events and conferences. Our Conference Center is committed to its community and one of its objectives is to support the development of innovative programs which are designed to enhance the academic and community interests of the University and additionally to strengthen business, community, and civic linkages with University.
From a broader perspective, and consistent with the momentum of the University to internationalize our campus, our EDventure programs were designed to encourage cultural, environmental, and educational exploration, and to bring conferences to a higher level and share the "Real Hawaii" with the world. Indeed, the Big Island of Hawaii provides the living classroom where the world's most varied topography awaits curious conference delegates.
The University of Hawaii at Hilo Conference Center encourages scientists, researchers, teachers, artists and students, and all other professionals from all around the world to network and partner in cooperation with the professional event planners and organizers at the Conference Center.